I am currently writing this post from the airport waiting for my flight down to Orlando! I'll be in Disney World for the week and I'm looking forward to getting away – as well as investigating the Flower and Garden Festival, riding the Peoplemover again, trying some snacks on May the 4th, and attempting to get on Ride of the Resistance. Hopefully I will have lots of good blog content after this trip to bring to you all! Meanwhile Disney has had plenty of their own news and announcements lately (it's been a busy last month!) so let's get on to the round up.
Disney News
Disneyland is officially reopened as of April 30th!
And very soon, on June 4th, Avengers Campus will open in California Adventure.
The Contemporary resort has started reimagining their rooms with a subtle Incredibles theme.
The MouseGears shop in Epcot will reopen as a store called "Creations" – and there will be a new version of Club Cool!
According to a post on instagram from the President of Walt Disney World, Festival of the Lion King will be opening in "Mid-May" – the previous announcement had just said "Summer 2021."
Cast members working at Disney World will have their rules regarding appearances relaxed, which will include allowing visible tattoos, different hairstyles, and costume options that are not restricted based on gender.
guests who arrive at Walt Disney World before January 1, 2022 will still be able to utilize Disney's Magical Express for transportation to Orlando International Airport following their hotel stay until January 10, 2022.
The Boardwalk Inn now has a reopening date of July 2, 2021.
According to the President if Cirque du Soleil, the new show in Disney Springs should be able to open "sometime in the fall."
Disney did well at the Oscars this year, with Soul bringing in two awards (Best Animated Feature Film and Best Score) and Disney Searchlight's Nomadland won Best Director, Best Actress, and Best Picture.
A new gelato location is opening in the Italy pavilion at EPCOT – Gelateria Toscana. Opening in May, this walk-up window will offer gelati, sorbetti, gelati floats, and much more!
Visitors to Disney World can now remove their masks for a brief outdoor photo.
Disney has shared more details about the Disney Wish cruise ship and it looks amazing. Sailing will begin in June 2022 and booking starts later this month.
Disney Rumors
Disney World // There is no dearth of rumors about capacity and changes – lately the speculation is that capacity is going to be increasing again around Memorial Day. More park pass reservations have opened up for that day and beyond.
Disney Springs // A restaurant called Beatrix was announced awhile ago for Disney Springs but progress seems to be quite slow. Many fans thing it has been cancelled entirely, but they are still insisting this is not the case.
Dining // Rumor has it that Cape May Cafe at the Beach Club Resort may reopen soon. Cast members were seen working in the area and producing some desserts.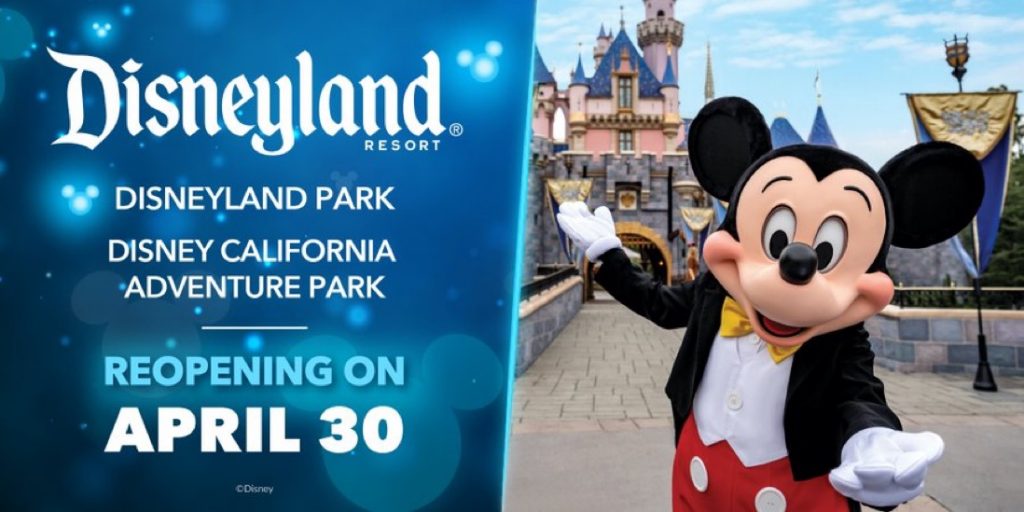 Other Disney blogs
Interested in buying a lightsaber at Galaxy's Edge? Jenmarie at Anakin and His Angel has the details on the latest price increases.
If you live in California and you're hoping to visit Disneyland now that it's reopened, Mindy at This Fairy Tale Life has all of the details on Disneyland reopening information!
Michele at The Main Street Mouse has a look inside the new Star Wars Galactic Baking cookbook – can't go wrong with Star Wars and baking!